Lawn Care Services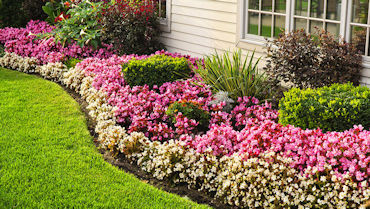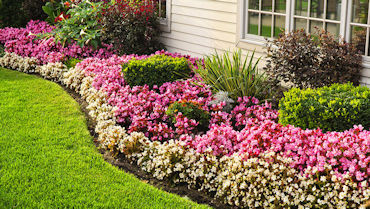 Your landscape plays an extremely vital role in your home's curb appeal or your business' aesthetics. Don't let regular and necessary landscape maintenance bog you down. At Eagle Quality Landscaping we can provide your home or business with consistent quality landscaping service to save you the time and the hassle of doing it yourself.
Lawn Mowing
Weekly lawn mowing is at the core of our services that we offer. If you are looking for weekly or bi-weekly mowing, year after year, then we are the company for you! Not only will we keep your lawn mowed to its best, but will keep the area around garden beds and trees neatly trimmed, and walkways and driveways neatly edged and clean. Our lawn mowers are equipped with mulching decks, allowing us to provide the cleanest lawn mowing service available, trapping excess grass, leaves and other debris as we go.
Mulch Installation, Trimming & Pruning
At Eagle Quality Landscaping also provide our customers with complete mulching, trimming and pruning services. These services can be scheduled regularly so you don't have to worry about keeping your landscape manicured.
Fertilization & Lawn Aeration
We can provide seasonal fertilization for your landscape to ensure that it's always looking healthy and getting the proper nutrients. We can also make sure your soil is receiving the proper amount of oxygen to yield a healthy landscape with our lawn aeration services.
Fall Cleanup
We pride ourselves on our attention to detail, so when it comes to our fall clean up and leaf removal, we make sure that we blow out all garden beds and remove any ground-in acorns. We can also remove any fallen trees or tree limbs. This service is a part of properly preparing your lawn for the winter months. If your lawn and gardens are properly cleaned in the fall, spring flowers and grass will grow properly.
Landscape Development
We can help you select the ideal flowers, bushes, and shrubs to complement your home, gardens, and surroundings. If you're looking to add some seasonal colors or to have new plants and shrubs installed, we can do that for you season after season.